by the hotels instead of public taxis. We will fairly point out the facts over the difference between these two and you will decide for yourself.Here we are going to discuss about why should travelers choose to book transportation provided
JOURNEY TO SAIYOK, KANCHANABURI.
According to Google Map, traveling from Bangkok to Kanchanaburi is approx. 2 hrs. You will need to take another 45 mins through the highway 323 towards Saiyok district, where the nature bank of the country is, in order to reach Phutakien Pier (Resotel pier). Travelling from Suvarnabhumi airport will need around 40+ mins more as it is away from the Bangkok town. In total from Suvarnbhumi, you will need to travel approx. 3.30 hrs to Phutakien Pier (Resotel pier). However, during long holidays, Thailand New Year (Song Kran) and New Year period or even Friday's nights, it is more time due to the traffic congestion. On the back back to Bangkok, it could take longer than 3.30 hrs due to the traffic rushing into Bangkok.
PUBLIC TAXIS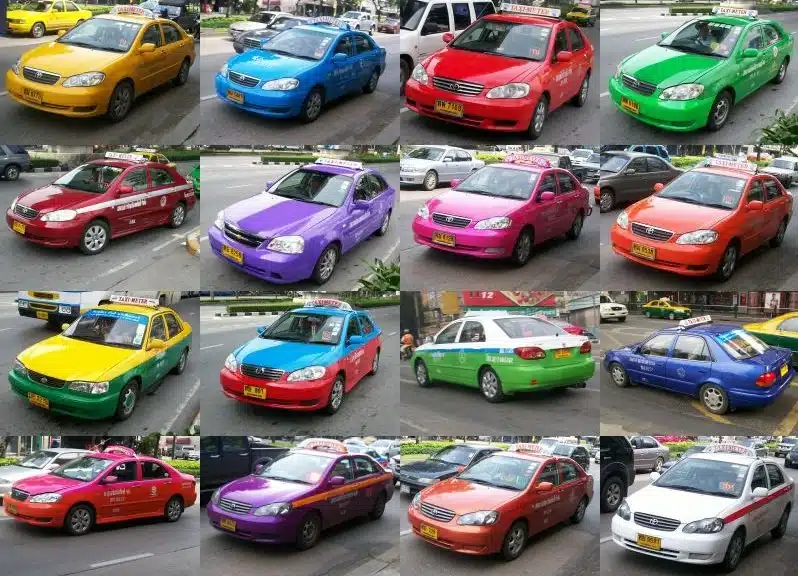 Why do not choose public taxis? – The drivers are not familiar with the way. Often they got lost. – Car parts may not be maintained regularly or properly e.g. tires and etc. – They cannot carry many luggages. Taxis in Thailand they use NGV gas instead or petrol for the fuel. You can spot the large gas tank in their trunk. This will also make it almost impossible to place 2 large luggages in their trunk.
HOTEL MANAGED TRANSFERS

Our resort provides the transfer from Bangkok city and from the airport. We understand that the price to pay is higher than those public taxis but it's worthy. But here are the differences; – Our hotel group works with this transportation company for more than 20 years. They are reliable and responsible. – All drivers are veteran in this route. – The vehicle conditions are well maintained. Car parts are check regularly. It is unlikely to have any problem on the street. – Insurance is given to all the passengers – Plenty of space to store your luggage. – Running with petrol. Easy to find gas stations along the way. – We provide only vans not sedan cars. Our passengers can sit comfortably.
Alternatively, booking our Package Tours from our website is recommended. It is all inclusive with meals, transportation, English speaking guide, insurance and so on. You can find our packages only on our hotel website.